He-he-help, Adventurers! One thing fowl is going on to me! Actually! Every thing I contact turns right into a hen, and I can't appear to cease it! Please assist me!
The April Fowls Occasion is Right here!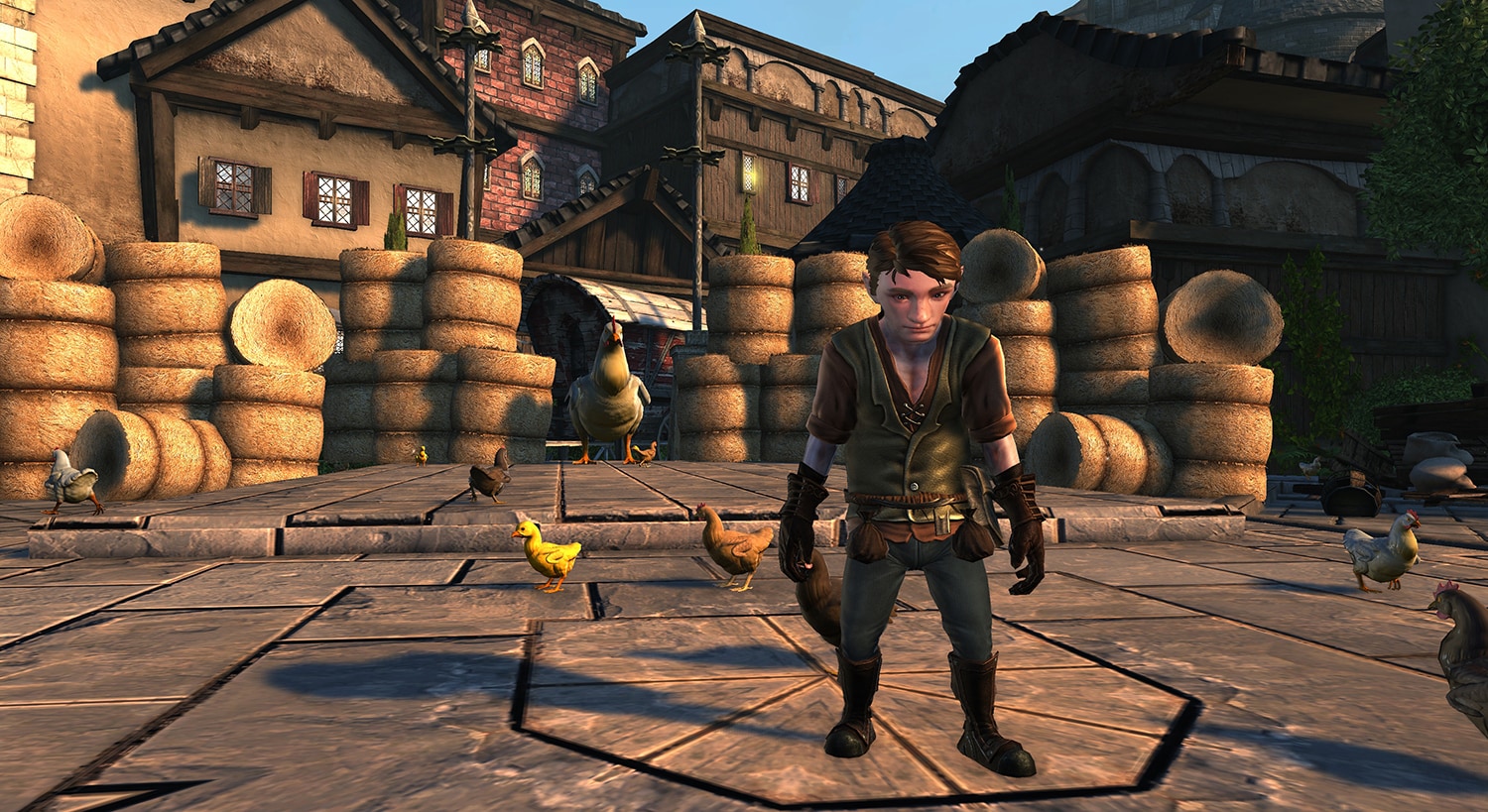 Appears that one thing fowl is taking on Neverwinter and it's all centered round a poor civilian by the title of Earl. Earl the Chickenmancer has been cursed with a Contact of the Rooster. His skill to show issues into chickens has grow to be a hazard to Neverwinter! Head to Protector's Enclave and speak to Earl so that you could be assist him repair the overflock of chickens! By serving to Earl clear up this fowl mess, it is possible for you to to say the the fowlest mount you may have ever seen!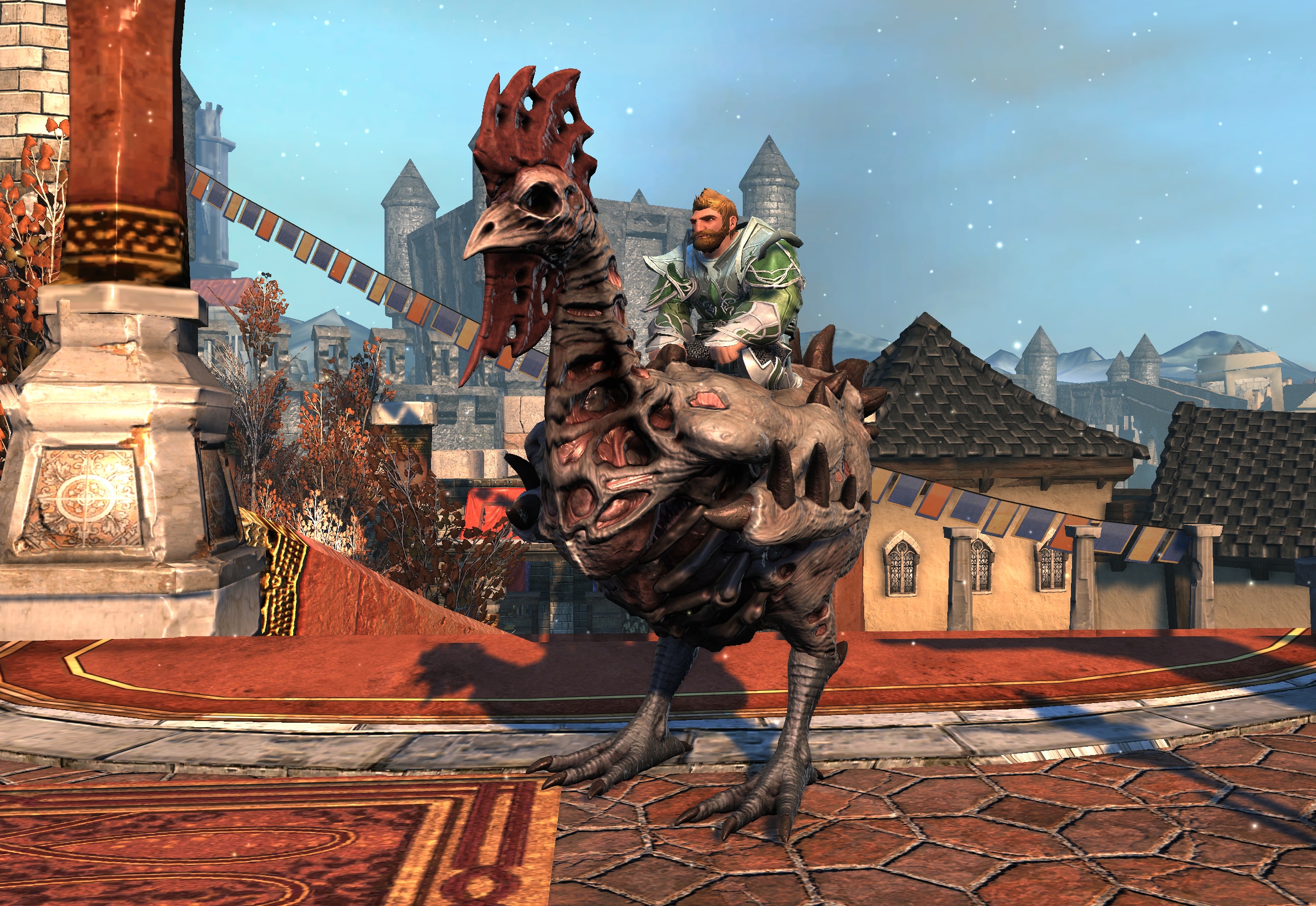 Struggle of the Fowls!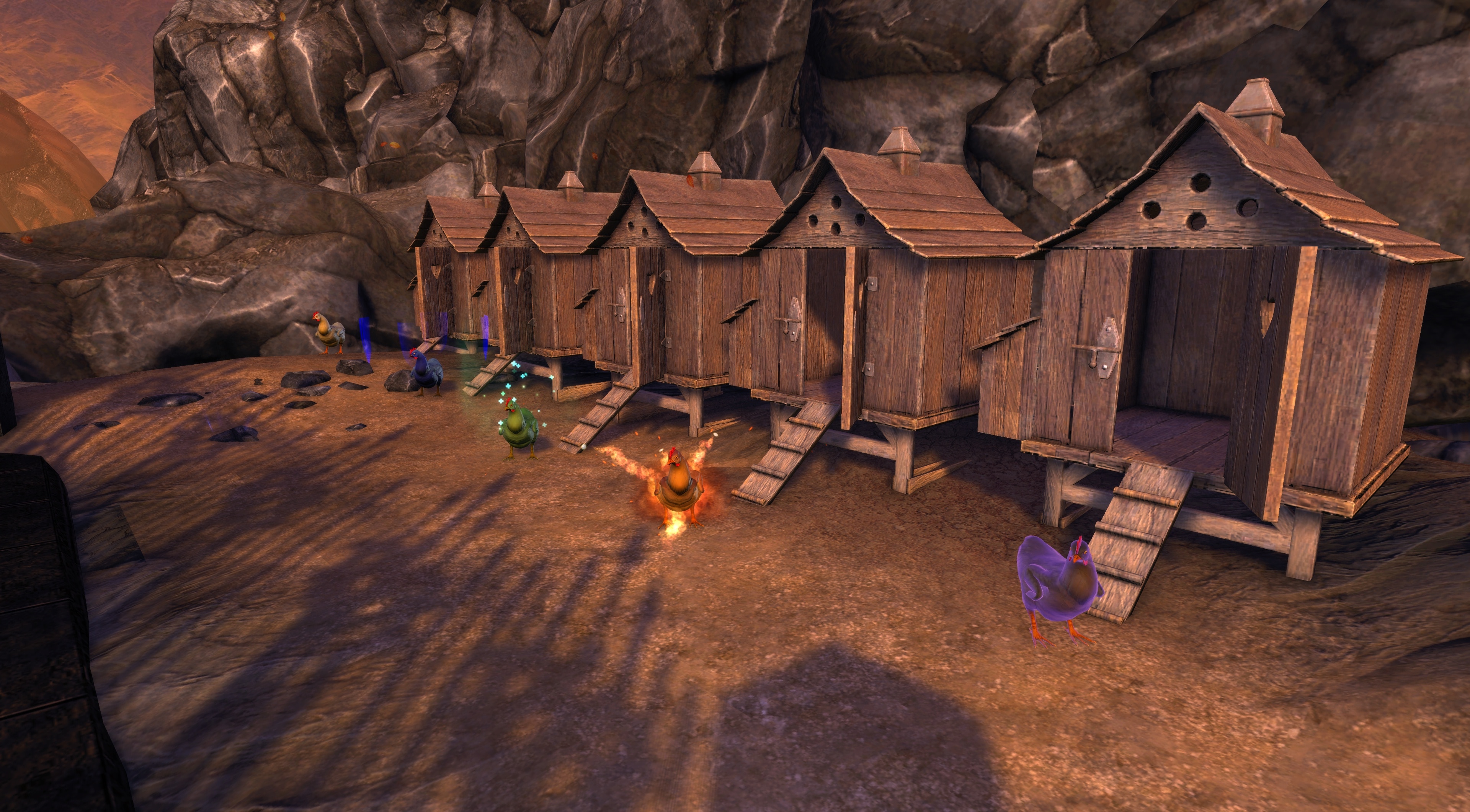 Serving to Earl isn't the one factor you are able to do throughout this April Fowls. You can too check your abilities as a hen and discover out who's the fowlest of all of them! Queue up for the restricted time PvP match, Struggle of the Fowls.  This PvP is a fast-paced 5v5 battle the place your hen class may be modified by means of all the battle!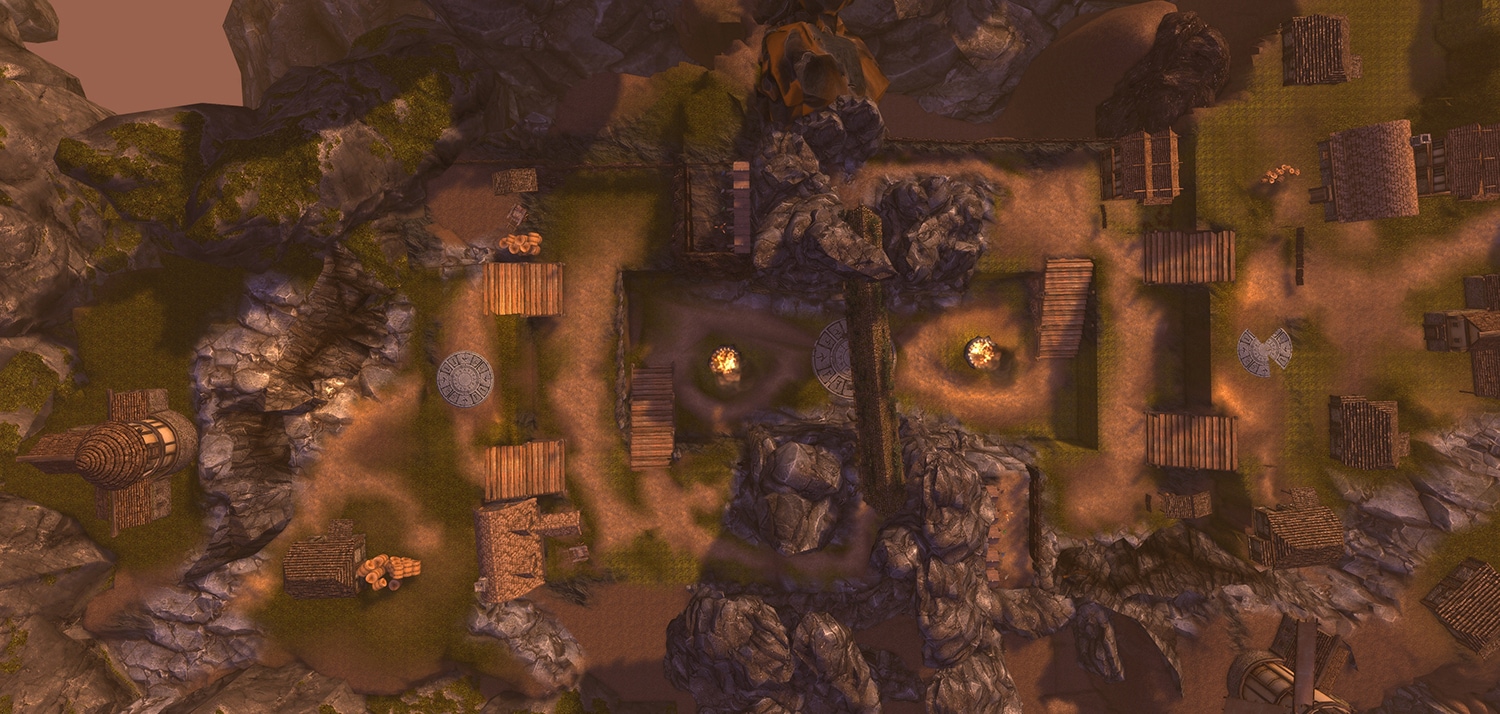 However be warned.  There's new meat within the recreation…  of the darkish form.  A brand new hen kind is offered in PvP!  Nonetheless, there's solely a uncommon likelihood to grow to be the brand new fowl kind, and it could solely be discovered within the Primary Bok's Every day seeds!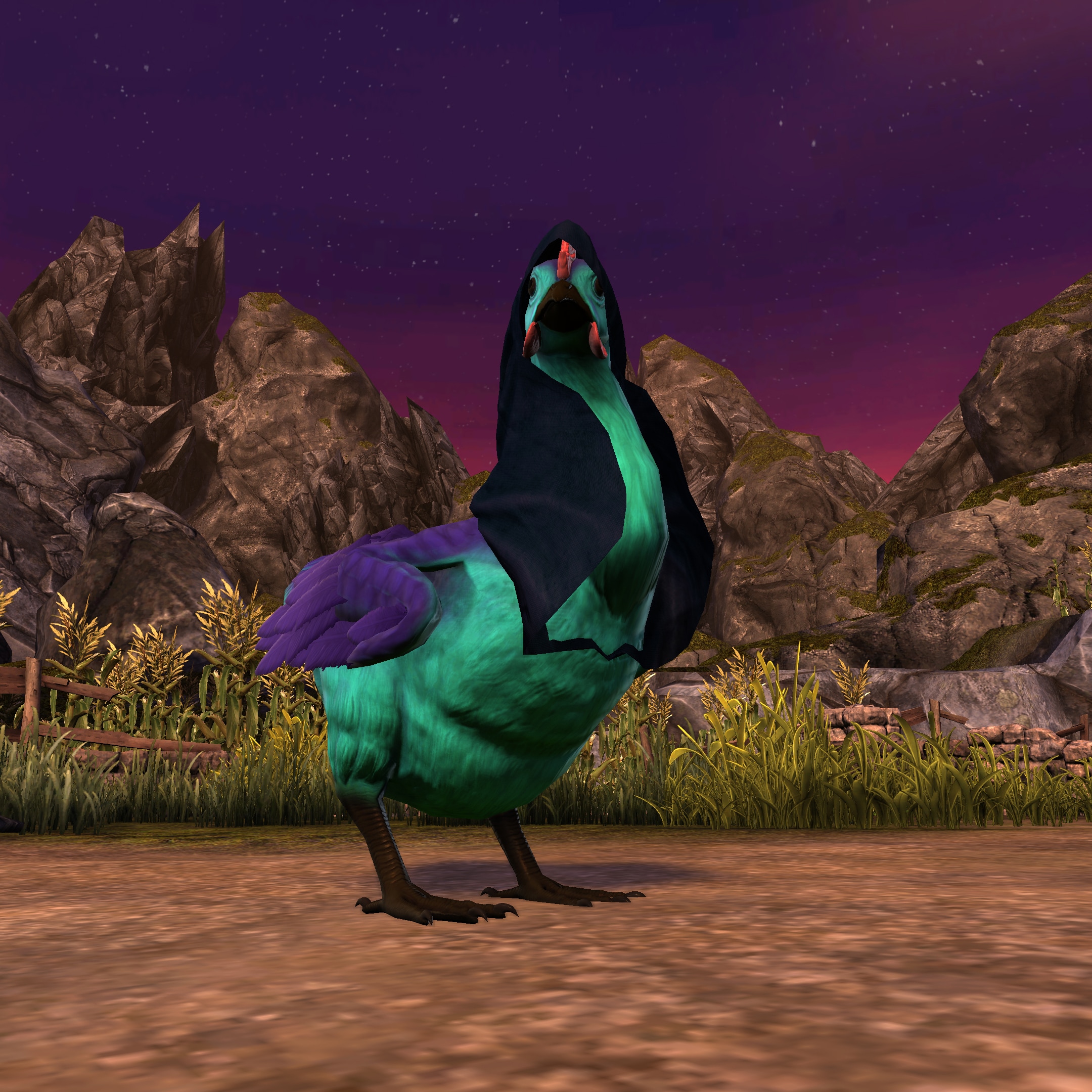 Restricted Time Objects within the Zen Market
Throughout this time, there can be a number of gadgets accessible within the Zen Market:
Enlarged Rooster – A hen hit with an Enlarge spell makes for a fowl mount!
Earl the Chickenmancer Companion – chickens appear to seem out of nowhere when Earl is round!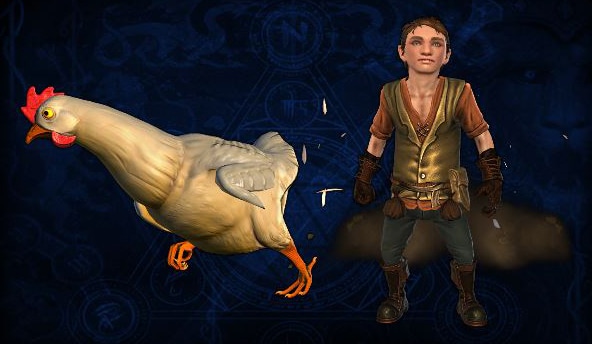 Stick Rooster – For people who wish to get off their excessive horse, Cornwall's Curious Creations brings you a brand new flocky and enjoyable stick mount!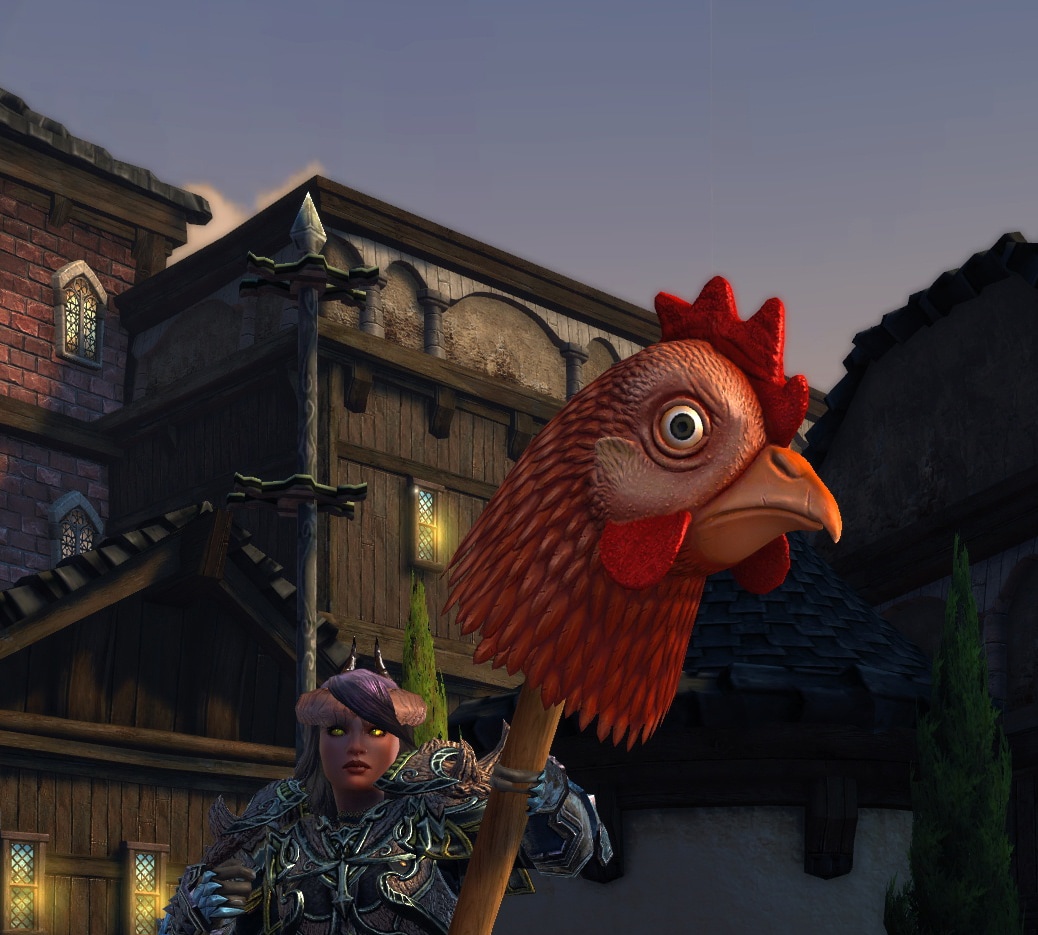 Nest Egg Cache – Contains 5 Chook Feathers and 35 Chook Feed that may be exchanged for prizes from the Rooster Vendor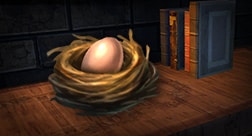 We hope that you just take pleasure in these new occasions, however know that they're solely right here for a short while! Examine your calendar in-game for extra info!
April Fowls and PvP begins Thursday, April 1 at 7:30am PT (16:30 CEST)
April Fowls and PvP ends Thursday, April 15 at 7:30am PT (16:30 CEST)
As you end studying this, a picture of you and your occasion flashes earlier than your eyes. These beady little eyes go searching and see…this isn't a battleground. You and your companions have flocked collectively and might want to peck round an eggciting new fowl occasion later this month – keep tuned for information!
var showFBError = function(msg) {
var js_facebookError = $('#js_facebookError');
js_facebookError.show().addClass('in').find('p').html(msg);
js_facebookError.on('click', '.close', function(e){
e.stopPropagation();
js_facebookError.hide().removeClass('in');
});
};
var FBLogin = {
loggedIn: false,
useToken: function(token) {
if(!FBLogin.loggedIn){
console.log("Not logged in. Using token: ", token);
// xhr of easyXDM
var REMOTE = 'https://' + location.hostname.replace(/(w+)/, 'www');
var xhrXDM = new easyXDM.Rpc({
local: '/easyXDM/name.html',
swf: '/easyXDM/easyxdm.swf',
remote: REMOTE + '/xdm/cors/index.html',
remoteHelper: REMOTE + 'easyXDM/name.html'
}, {
remote: {
request: {}
}
});
var postData = {
"access_token": token,
"src": location.href
};
if(pageInfo.redirect_after_login) {
postData['src'] = pageInfo.redirect_after_login;
}
setStatus('spinner', $('#fb-load-info'));
xhrXDM.request({
url: '/' + pageInfo.lang + '/sign/fb',
method: 'POST',
data: postData
}, function(rpcdata) {
var r = JSON.parse(rpcdata.data);
clearStatus($('#fb-load-info'));
if(r.status == 'success'){
FBLogin.loggedIn = true;
window.location.href = r.data.redirect;
}
else if(r.status == 'redirect') {
FBLogin.loggedIn = true;
window.location.href = "https://www.arcgames.com/en/sign/link" + "?src=" + location.href;
}
else if(r.data){
if(r.data.show_defender){
r.data.show_error ? showError(r.msg) : webDefender($('#js_verifyCredentials'));
}
}
else {
showFBError(r.msg);
}
});
} else {
console.log('already logged in. Not doing anything with the token.');
}
},
logIn: function() {
var self = this;
if(!FBLogin.loggedIn){
if (self.loginStatusResponse && self.loginStatusResponse.status === 'connected') {
FBLogin.useToken(self.loginStatusResponse.authResponse.accessToken);
} else if (self.loginStatusResponse && self.loginStatusResponse.status === 'not_authorized') {
FB.login(function(response){
if(response.authResponse != null){
FBLogin.useToken(response.authResponse.accessToken);
}
}, {scope: self.scope});
} else {
FB.login(function(response){
if(response.authResponse != null){
FBLogin.useToken(response.authResponse.accessToken);
}
}, {scope: self.scope, return_scopes: true});
}
} else {
console.log("Tried logging in – but the user is already logged in.");
}
},
logOut: function() {
window.location.href = "https://www.arcgames.com/en/sign/out";
return ;
},
init: function(settings) {
var self = this;
self.scope = settings.scope;
window.fbAsyncInit = function() {
// init the FB JS SDK
FB.init({
appId : '618913041484841', // App ID from the app dashboard
version: 'v8.0',
// TODO: Set up channel file. https://developers.facebook.com/docs/javascript/gettingstarted/#channel
// channelUrl : '//WWW.YOUR_DOMAIN.COM/channel.html', // Channel file for x-domain comms
status : true, // Check Facebook Login status
xfbml : true // Look for social plugins on the page
});
FB.getLoginStatus(function(response) {
self.loginStatusResponse = response; // cache this
});
};
// Load the SDK asynchronously
(function(d, s, id){
var js, fjs = d.getElementsByTagName(s)[0];
if (d.getElementById(id)) {return;}
js = d.createElement(s); js.id = id;
js.src = "//connect.facebook.net/en_US/sdk.js";
fjs.parentNode.insertBefore(js, fjs);
}(document, 'script', 'facebook-jssdk'));
},
};
!function(f,b,e,v,n,t,s){if(f.fbq)return;n=f.fbq=function()
{n.callMethod? n.callMethod.apply(n,arguments):n.queue.push(arguments)}
;if(!f._fbq)f._fbq=n;
n.push=n;n.loaded=!0;n.version='2.0′;n.queue=[];t=b.createElement(e);t.async=!0;
t.src=v;s=b.getElementsByTagName(e)[0];s.parentNode.insertBefore(t,s)}(window,
document,'script','https://connect.facebook.net/en_US/fbevents.js');
fbq('init', '1643497985891270');
fbq('track', "PageView");