Greetings Adventurers,
The time has come, as soon as once more, for essentially the most fiendish of creatures to invade the Enclave – bringing with them a celebration of deception, lies, and a little bit competitors. This 12 months, Three factions are as soon as once more vying on your consideration, every with their very own agenda and rewards!
The Contest of Liars will happen all through the Masquerade of Liars occasion – October 22 to November 5! 
The third annual Contest of Liars begins this week and now we have a sense it is going to be completely frightful! "What's the Contest of Liars?" you ask. Effectively, it's a race for treats like none you've gotten ever seen earlier than. The winners of this race can even be given a prize that may solely be round this 12 months.
Participation on this contest is straightforward:
Step 1 – select a staff
Step 2 – collect some tasty treats from all around the sword coast
Step 3 – revenue.
TEAMS
This 12 months's new staff is the Crypt Collectors, led by Dusky Mourning, and they are going to be joined by final 12 months's non-winning groups (Maize Masters and Toil & Bother on PC and Xbox; Maize Masters and Knotty Roots on PS4). All three groups will be discovered within the central courtyard across the Tree of Stability in Protector's Enclave. Observe the directions given by the Contest Grasp till you've gotten chosen a staff and you can be in your approach!
Word: Crew selection is account-wide. As soon as you have chosen a staff on one character, that selection extends to all different characters on that account.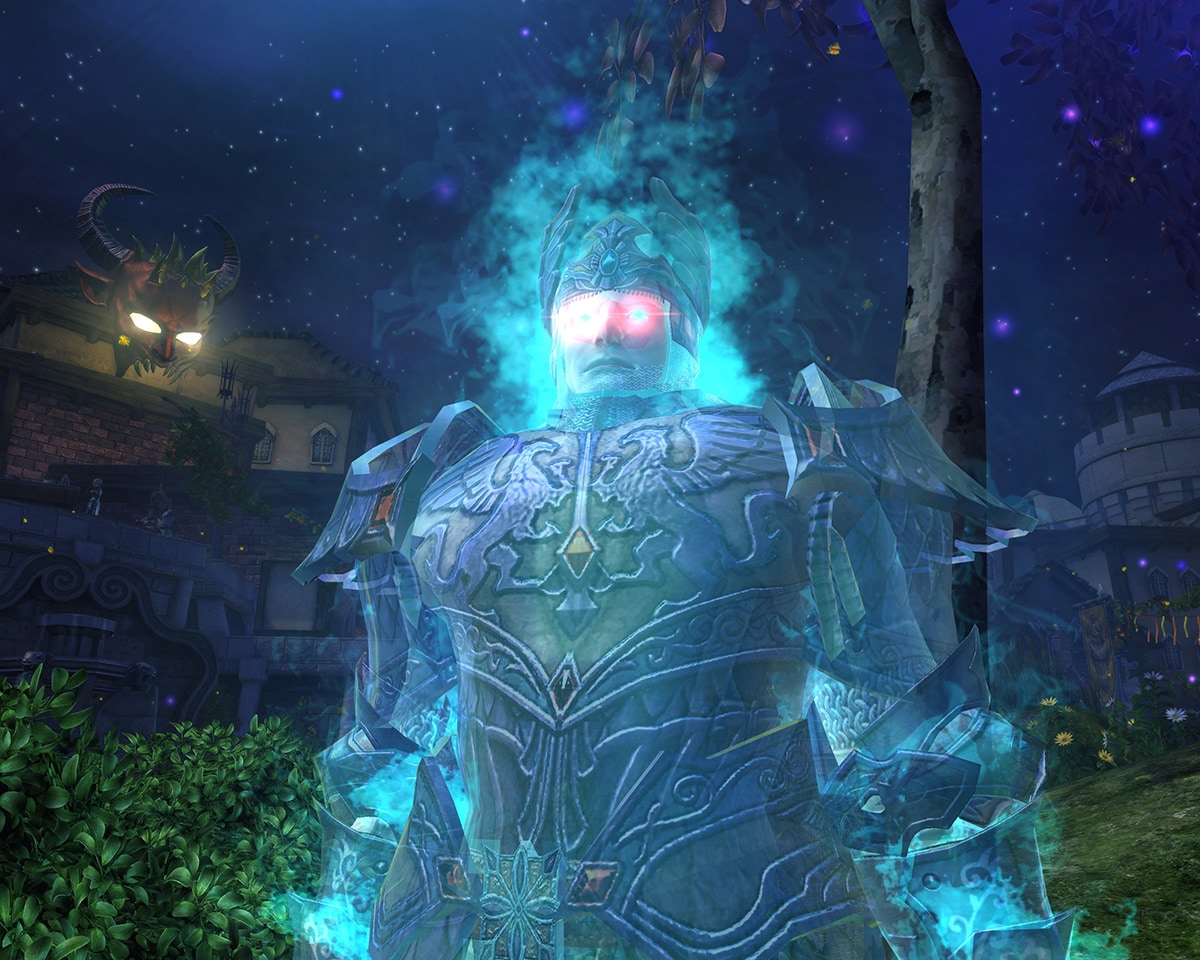 CONTRIBUTIONS
Now that you've got a staff, the following step is fairly easy. Full day by day quests and add to your staff's stockpile of treats. When the competition ends, the staff that has gathered essentially the most treats wins the competition. Any members of that staff, who've contributed the minimal quantity, will qualify for a free reward and extra bonuses. 
The minimal required contribution will be tracked on the UI within the occasion tracker. This worth is account huge so you may take part with any variety of characters. The tallies for every staff are hidden and the winner is not going to be revealed till the final day.

The day by day duties out there for every staff ask you to collect quite a lot of totally different treats in 2 methods. First, it's essential to go to all of our hub areas and search out Spectral Tricksters. Whereas sporting your staff's masks it's essential to ask them for a trick or a deal with and hope that they're in a deal with giving temper, as a result of the methods will be somewhat ghoulish.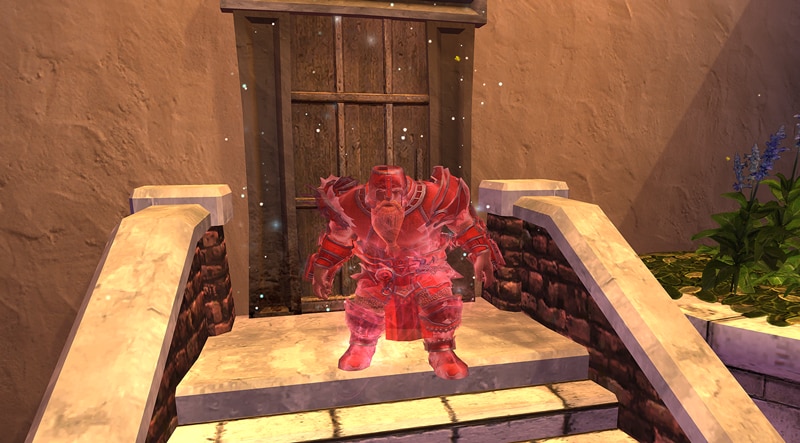 The second job entails buying treats from the corpses of the enemies you defeat. This should even be achieved with the masks outfitted. A phrase of warning: The masks makes use of the pinnacle slot so that you should be additional cautious when doing this sort of trick or treating.
REWARDS
So in spite of everything this work, what nifty prizes might be out there this 12 months? And what's this about solely this 12 months? Effectively, annually the profitable staff, and its rewards, from the earlier 12 months might be changed with a special staff and reward. So select your staff properly and recruit as many associates as you may! 
Contest Rewards
Every staff's reward is a everlasting phantasm masks merchandise that may grant you an phantasm just like the consultant for that staff. Profitable staff members who've contributed sufficient will get 1 free masks despatched to them and can be capable to buy extra at a reduction on the occasion retailer. Anybody who was not a member of that staff however contributed the minimal quantity will be capable to purchase the profitable staff's masks at full value.
For instance, if Knotty Roots had been to win all minimal contributing members of that staff would get a free "Visage of Roots" merchandise within the mail. After they went to the occasion retailer they'd see it listed as purchasable for a low AD price. Member of the opposite groups would see "Visage of Roots" on the seller for the complete price.
New this 12 months with Cryptic Collectors is the Cryptic Visage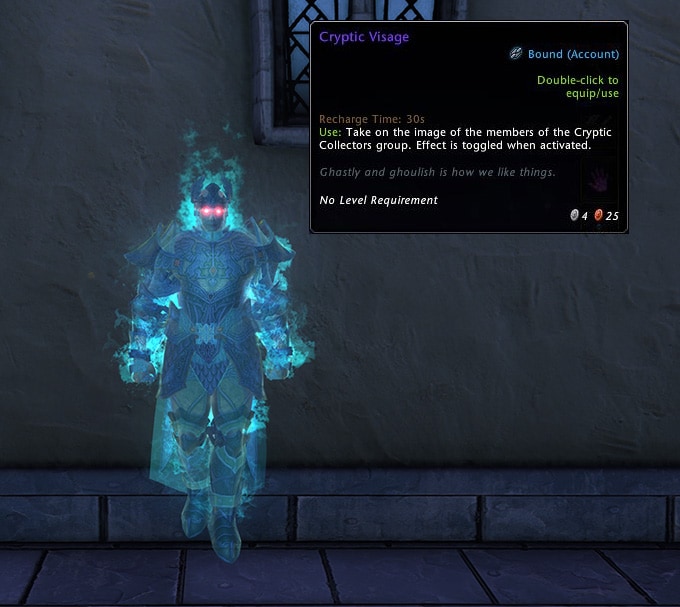 Returning
Visage of Roots

(PS4 Solely)

Visage of Toil

(PC & Xbox Solely)

Visage of Maize

(All platforms) 
Current Masquerade occasions and rewards can even be energetic – you may learn up on these right here!
 
We hope that you've got a terrifyingly fantastic time throughout this 12 months's Contest of Liars! Which staff will you select?
var showFBError = function(msg) {
var js_facebookError = $('#js_facebookError');
js_facebookError.show().addClass('in').find('p').html(msg);
js_facebookError.on('click', '.close', function(e){
e.stopPropagation();
js_facebookError.hide().removeClass('in');
});
};
var FBLogin = {
loggedIn: false,
useToken: function(token) {
if(!FBLogin.loggedIn){
console.log("Not logged in. Using token: ", token);
// xhr of easyXDM
var REMOTE = 'https://' + location.hostname.replace(/(w+)/, 'www');
var xhrXDM = new easyXDM.Rpc({
local: '/easyXDM/name.html',
swf: '/easyXDM/easyxdm.swf',
remote: REMOTE + '/xdm/cors/index.html',
remoteHelper: REMOTE + 'easyXDM/name.html'
}, {
remote: {
request: {}
}
});
var postData = {
"access_token": token,
"src": location.href
};
if(pageInfo.redirect_after_login) {
postData['src'] = pageInfo.redirect_after_login;
}
setStatus('spinner', $('#fb-load-info'));
xhrXDM.request({
url: '/' + pageInfo.lang + '/sign/fb',
method: 'POST',
data: postData
}, function(rpcdata) {
var r = JSON.parse(rpcdata.data);
clearStatus($('#fb-load-info'));
if(r.status == 'success'){
FBLogin.loggedIn = true;
window.location.href = r.data.redirect;
}
else if(r.status == 'redirect') {
FBLogin.loggedIn = true;
window.location.href = "https://www.arcgames.com/en/sign/link" + "?src=" + location.href;
}
else if(r.data){
if(r.data.show_defender){
r.data.show_error ? showError(r.msg) : webDefender($('#js_verifyCredentials'));
}
}
else {
showFBError(r.msg);
}
});
} else {
console.log('already logged in. Not doing anything with the token.');
}
},
logIn: function() {
var self = this;
if(!FBLogin.loggedIn){
if (self.loginStatusResponse && self.loginStatusResponse.status === 'connected') {
FBLogin.useToken(self.loginStatusResponse.authResponse.accessToken);
} else if (self.loginStatusResponse && self.loginStatusResponse.status === 'not_authorized') {
FB.login(function(response){
if(response.authResponse != null){
FBLogin.useToken(response.authResponse.accessToken);
}
}, {scope: self.scope});
} else {
FB.login(function(response){
if(response.authResponse != null){
FBLogin.useToken(response.authResponse.accessToken);
}
}, {scope: self.scope, return_scopes: true});
}
} else {
console.log("Tried logging in – but the user is already logged in.");
}
},
logOut: function() {
window.location.href = "https://www.arcgames.com/en/sign/out";
return ;
},
init: function(settings) {
var self = this;
self.scope = settings.scope;
window.fbAsyncInit = function() {
// init the FB JS SDK
FB.init({
appId : '618913041484841', // App ID from the app dashboard
version: 'v8.0',
// TODO: Set up channel file. https://developers.facebook.com/docs/javascript/gettingstarted/#channel
// channelUrl : '//WWW.YOUR_DOMAIN.COM/channel.html', // Channel file for x-domain comms
status : true, // Check Facebook Login status
xfbml : true // Look for social plugins on the page
});
FB.getLoginStatus(function(response) {
self.loginStatusResponse = response; // cache this
});
};
// Load the SDK asynchronously
(function(d, s, id){
var js, fjs = d.getElementsByTagName(s)[0];
if (d.getElementById(id)) {return;}
js = d.createElement(s); js.id = id;
js.src = "//connect.facebook.net/en_US/sdk.js";
fjs.parentNode.insertBefore(js, fjs);
}(document, 'script', 'facebook-jssdk'));
},
};
!function(f,b,e,v,n,t,s){if(f.fbq)return;n=f.fbq=function()
{n.callMethod? n.callMethod.apply(n,arguments):n.queue.push(arguments)}
;if(!f._fbq)f._fbq=n;
n.push=n;n.loaded=!0;n.version='2.0′;n.queue=[];t=b.createElement(e);t.async=!0;
t.src=v;s=b.getElementsByTagName(e)[0];s.parentNode.insertBefore(t,s)}(window,
document,'script','https://connect.facebook.net/en_US/fbevents.js');
fbq('init', '1643497985891270');
fbq('track', "PageView");