A Darkish Prophecy
The Cult of the Dragon have been found deep within the Sword Mountains, and the skies have darkened over the Dragonbone Vale. Elminster has referred to as for the good factions of the land to assemble: The Lords' Alliance, the Emerald Enclave, the Order of the Gauntlet, and the Harpers. This gathering has been dubbed the Protect of the North. Your journey will start within the Warfare Camp the place preparations are being made to push additional into the valley in the direction of a darkish ritual website.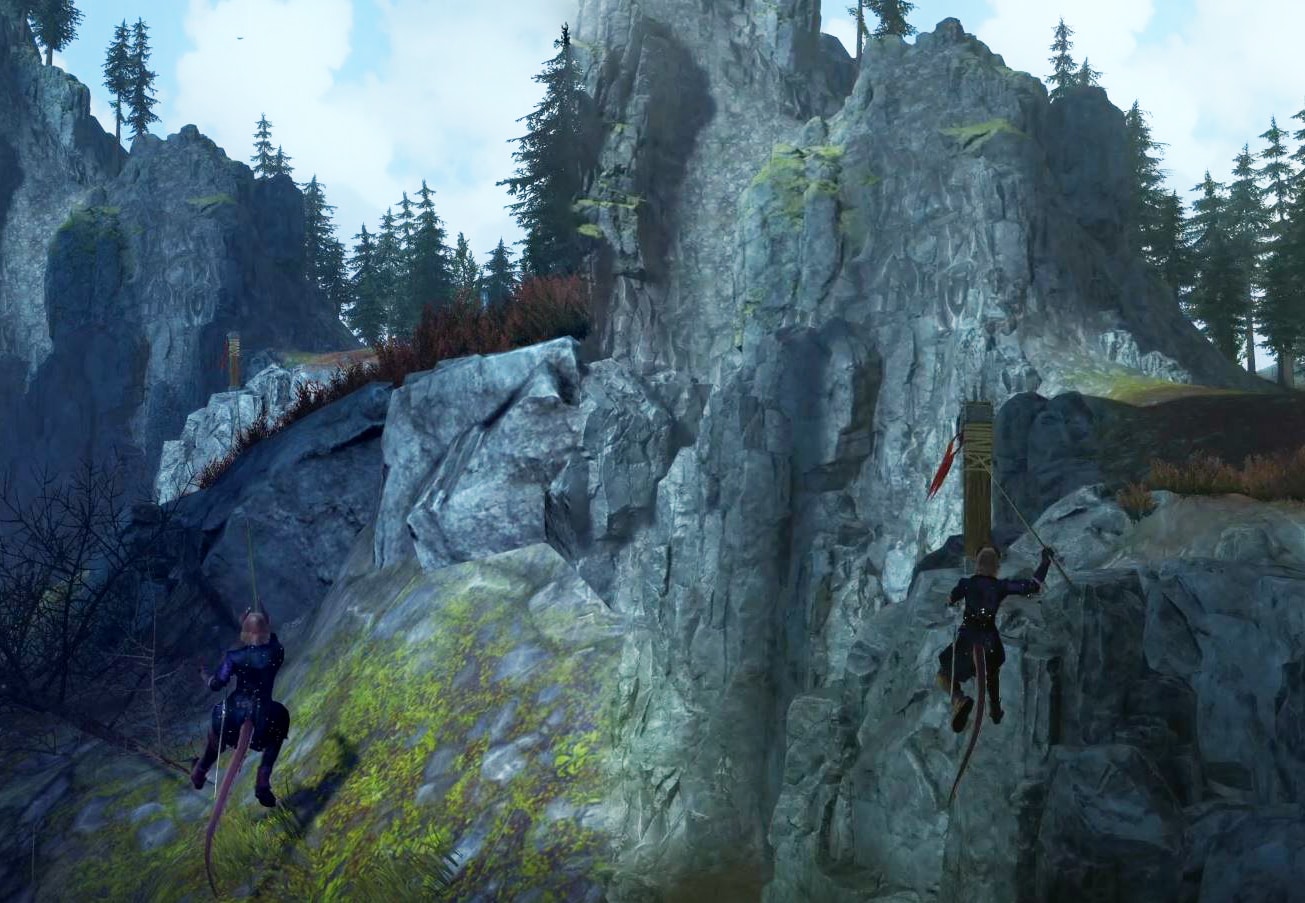 A New Instrument
To assist the adventurers in navigating the steep and treacherous terrain of the Sword Mountains, the Lords' Alliance finest smiths have been working with Kavatos and the wizards of the Emerald Enclave to create enchanted grappling hooks. These enchanted hooks won't ever break and might fling adventurers nice distances and heights, to help within the exploration of the mountain vary.
Provide Caravans
The forces of the Protect of the North have been laborious at work battling the unfold of corruption within the Dragonbone Vale. Scouts have been gathering the components wanted for the creation of cleaning foci, that can be utilized to purify the vale. Every arm of the defend has additionally been laborious at work securing provide caravans to move and deploy the foci within the areas the place the corruption is strongest. Preserve an eye fixed out for Heroic Encounters to guard the wagon caravans and push again the corruption!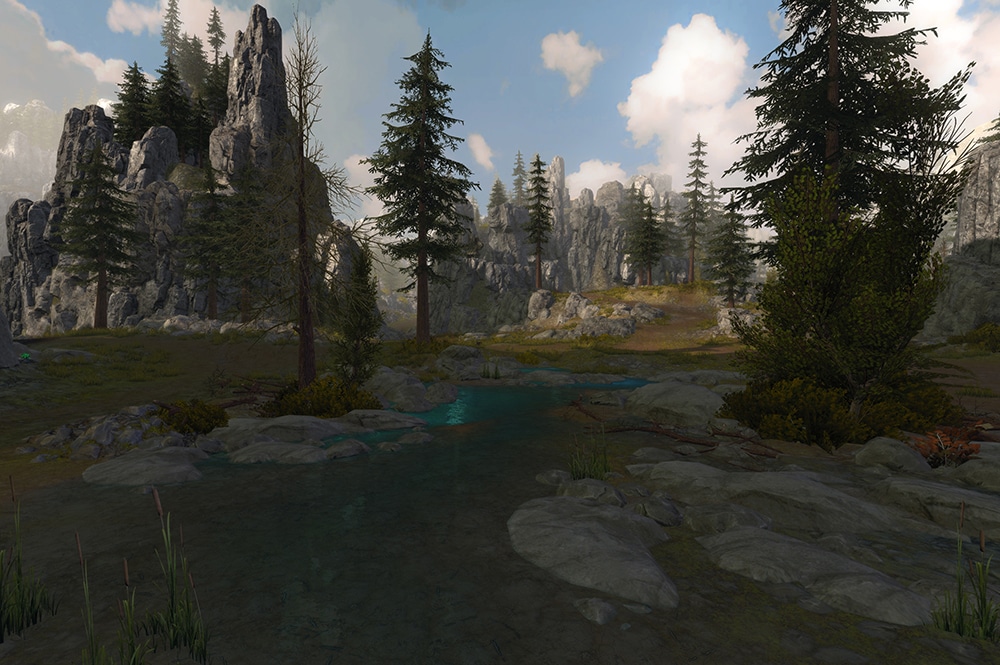 The Whetstone Thicket
The Emerald Enclave has established a foothold within the extra wooded portion of the Vale. Right here they're conducting magical analysis into cleaning the land of the cult's corruption. Etrien Sael has determined to supply her assist and leads the restoration efforts within the thicket.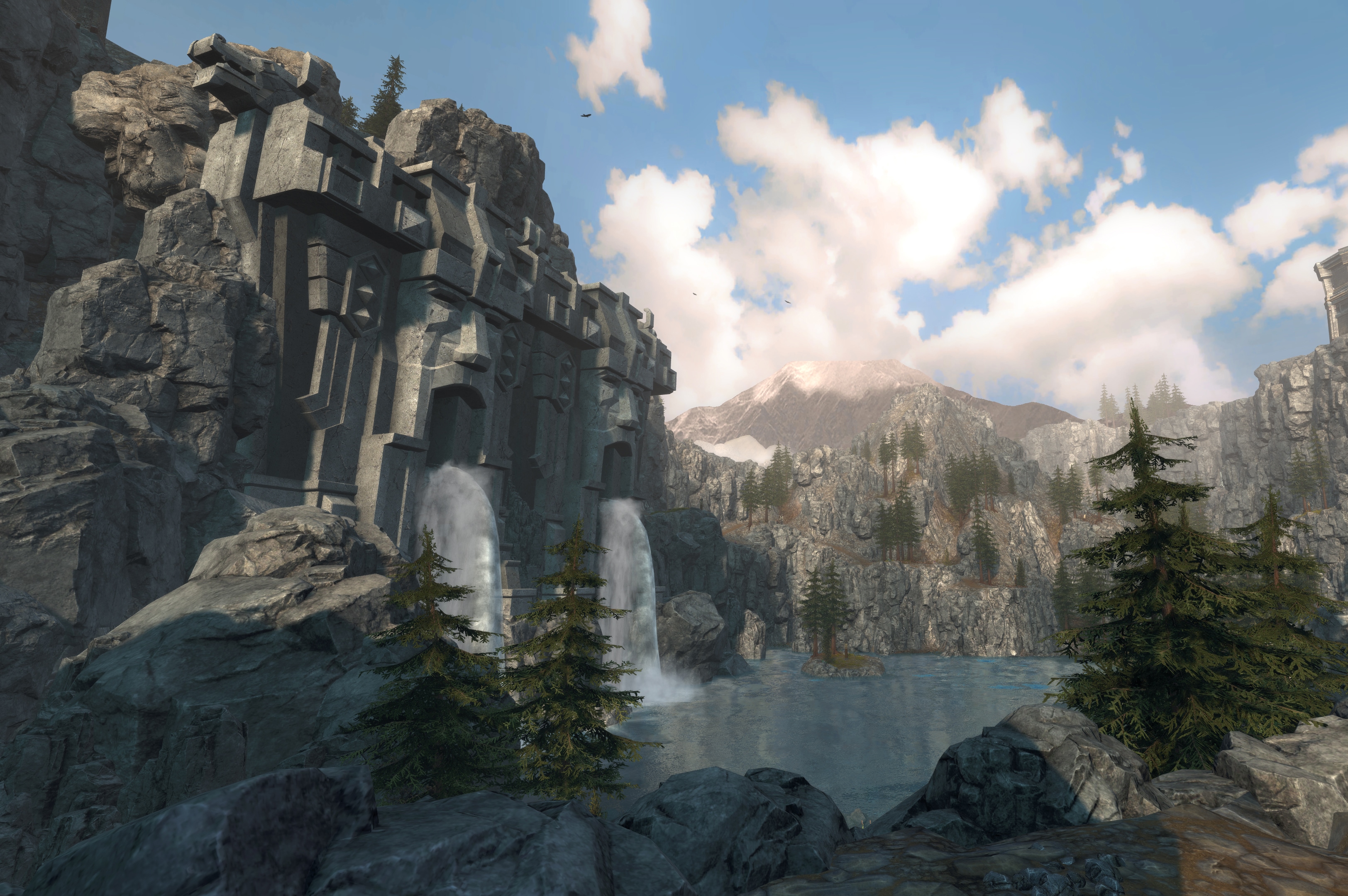 The Quellwater Tarn
The Lords' Alliance have constructed a formidable fort within the heart of the valley as a ahead base for scouting and provide runs. Sergeant Knox is the appearing commander within the tarn, coordinating the Lords' Alliance troopers of their efforts to push again the Cult of the Dragon members' intent on attacking the struggle camp.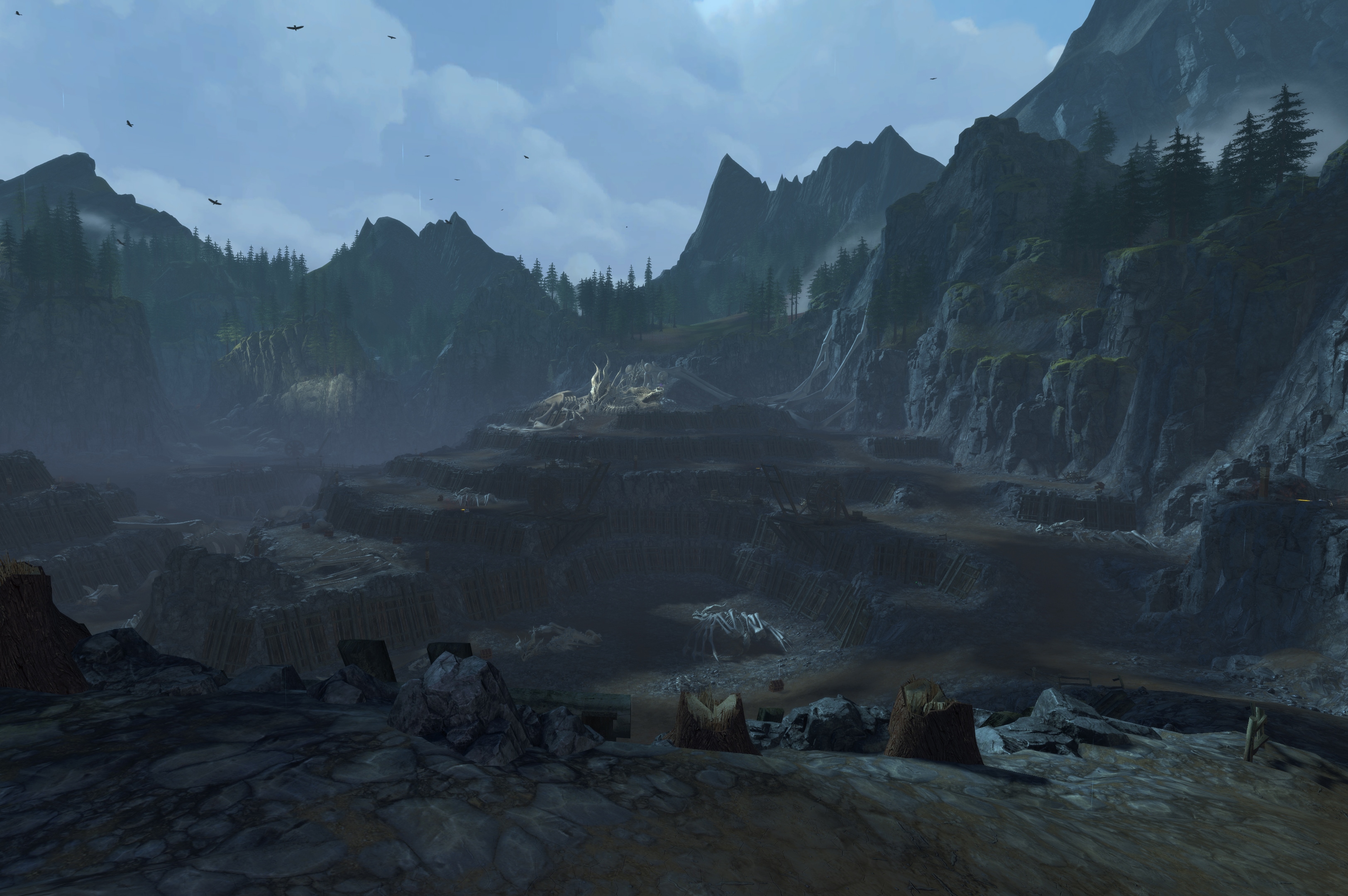 Wyrmbone Marrows
The Order of the Gauntlet has taken up the accountability of overseeing the Wyrmbone Marrows, below Celeste's steering. What as soon as was a spot for dragons to spend their ultimate moments is now a mass excavation website. The crimson wizards of Thay are gathering dragon bones in nice quantity and finishing up twisted experiments tied to the darkish ritual of the Cult of the Dragon. The Order of the Gauntlet works tirelessly to cleanse the corruption and maintain again the Thayans' undead horde.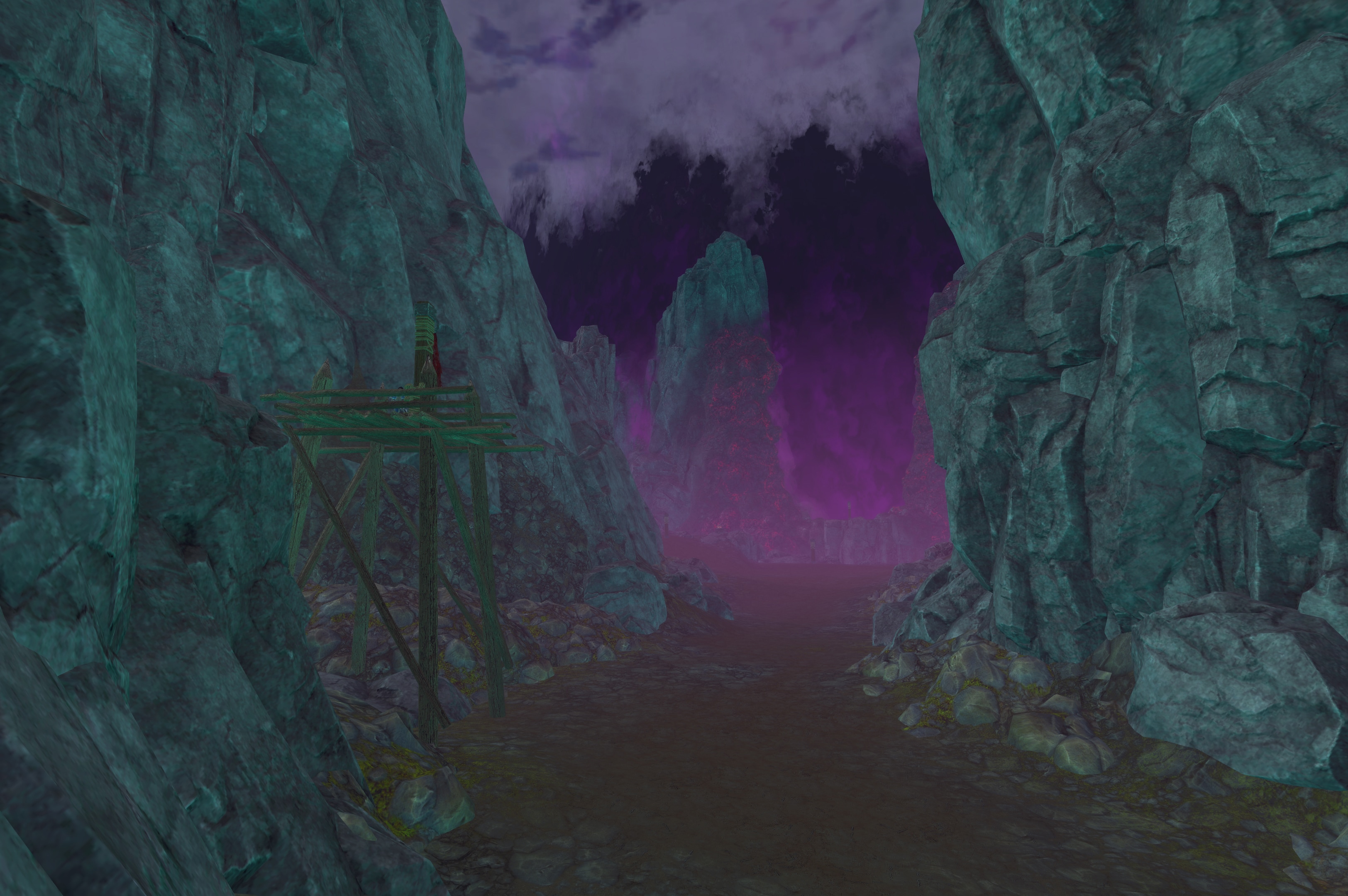 The Scaleblight Summit
Past a magical vortex deep within the Sword Mountains, the cult and Thayans are making their darkish preparations. For now, what lies past that barrier is a thriller to the Protect of the North, however no matter it's have to be stopped.
Elliot Minner
Content material Designer
Ryan Zash
Content material Designer
var notAuthorized = "We're sorry, you must accept permission from our Facebook app to continue with login";
var showFBError = function(msg) {
var js_facebookError = $('#js_facebookError');
js_facebookError.show().addClass('in').find('p').html(msg);
js_facebookError.on('click', '.close', function(e){
e.stopPropagation();
js_facebookError.hide().removeClass('in');
});
};
var FBLogin = {
loggedIn: false,
useToken: function(token) {
if(!FBLogin.loggedIn){
var postData = {
"access_token": token,
"src": location.href
};
if(pageInfo.redirect_after_login) {
postData['src'] = pageInfo.redirect_after_login;
}
setStatus('spinner', $('#fb-load-info'));
$.post('/' + pageInfo.lang + '/sign/fb', postData, {}, 'json')
.done(function(rpcdata) {
clearStatus($('#fb-load-info'));
if(rpcdata.status == 'success'){
FBLogin.loggedIn = true;
window.location.href = rpcdata.data.redirect;
} else if(rpcdata.status == 'redirect') {
FBLogin.loggedIn = true;
window.location.href = "https://www.arcgames.com/en/sign/link" + "?src=" + location.href;
} else if (rpcdata.status == 'relog') {
FBLogin.loggedIn = false;
FBLogin.loginStatusResponse.authResponse = null;
FBLogin.loginStatusResponse.status="unknown";
// user is now logged out
FB.logout(function(response) {
});
FBLogin.logIn();
} else {
showFBError(rpcdata.msg);
}
})
} else {
console.log('already logged in. Not doing anything with the token.');
}
},
logIn: function() {
var self = this;
if(!FBLogin.loggedIn){
if (self.loginStatusResponse && self.loginStatusResponse.status === 'connected') {
FBLogin.useToken(self.loginStatusResponse.authResponse.accessToken);
} else if (self.loginStatusResponse && self.loginStatusResponse.status === 'not_authorized') {
FB.login(function(response){
if(response.authResponse != null){
FBLogin.useToken(response.authResponse.accessToken);
}
}, {scope: self.scope});
} else {
FB.login(function(response){
if(response.authResponse != null){
FBLogin.useToken(response.authResponse.accessToken);
} else {
showFBError(notAuthorized);
}
}, {scope: self.scope, return_scopes: true});
}
} else {
console.log("Tried logging in – but the user is already logged in.");
}
},
logOut: function() {
window.location.href = "https://www.arcgames.com/en/sign/out";
return ;
},
init: function(settings) {
var self = this;
self.scope = settings.scope;
window.fbAsyncInit = function() {
// init the FB JS SDK
FB.init({
appId : '618913041484841', // App ID from the app dashboard
version: 'v8.0',
// TODO: Set up channel file. https://developers.facebook.com/docs/javascript/gettingstarted/#channel
// channelUrl : '//WWW.YOUR_DOMAIN.COM/channel.html', // Channel file for x-domain comms
status : true, // Check Facebook Login status
xfbml : true // Look for social plugins on the page
});
FB.getLoginStatus(function(response) {
self.loginStatusResponse = response; // cache this
});
};
// Load the SDK asynchronously
(function(d, s, id){
var js, fjs = d.getElementsByTagName(s)[0];
if (d.getElementById(id)) {return;}
js = d.createElement(s); js.id = id;
js.src = "//connect.facebook.net/en_US/sdk.js";
fjs.parentNode.insertBefore(js, fjs);
}(document, 'script', 'facebook-jssdk'));
},
};
!function(f,b,e,v,n,t,s){if(f.fbq)return;n=f.fbq=function()
{n.callMethod? n.callMethod.apply(n,arguments):n.queue.push(arguments)}
;if(!f._fbq)f._fbq=n;
n.push=n;n.loaded=!0;n.version='2.0′;n.queue=[];t=b.createElement(e);t.async=!0;
t.src=v;s=b.getElementsByTagName(e)[0];s.parentNode.insertBefore(t,s)}(window,
document,'script','https://connect.facebook.net/en_US/fbevents.js');
fbq('init', '1643497985891270');
fbq('track', "PageView");