The Masquerade of Liars creeps into Neverwinter, giving each adventurer the possibility to be somebody or one thing they're not!
The Masquerade of Liars begins Thursday, October 22 at 10am PDT (19:00 CEST)
The Masquerade of Liars ends Thursday, November 5 at 10am PDT (19:00 CET)
To take part within the occasion, go to the Masquerade Grasp on the occasion dais in Protector's Enclave the place he'll clarify the every day quests and the rewards out there this yr.
When you're too busy tricking and treating this weekend, Luggage of Masquerade Tokens are additionally out there on the Zen Market.
This Yr: The Contest of Liars – This yr, three factions are as soon as once more vying to your consideration, every with their very own agenda and rewards. Go to the Dev Weblog for extra particulars!
Every day Quest: Commerce of Treats – For this Every day Quest, gamers can get hold of Liar's Charms from interacting with pumpkins round Protector's Enclave in addition to from killing enemies. They are going to then have to search out Masquerade Illusionists, who wander the streets, entertain residents and commerce them Liar's Charms. Gamers should commerce Charms to totally different Illusionists to obtain Illusionist's Luggage, which include two to 3 Masquerade Tokens, refinement objects for the Illusionist's Masks and maybe a Beholder Piñata. After you full your every day quests, you may nonetheless be capable of commerce Liar's Charms to Illusionists for extra luggage! One Liar's Attraction will also be traded for one Masquerade Token with the Masquerade Grasp.
Every day Quest: Lore of Liars – Be taught extra concerning the lore behind the pageant and obtain a lore entry. After finishing this quest, gamers will obtain 5 Masquerade Tokens. Daily, the Loremaster can have a brand new piece of lore so that you can study!
REWARDS
What sort of rewards may you earn from the Masquerade of Liars Competition? Exchanging Masquerade Tokens with the Masquerade Vendor in Protector's Enclave may earn you these spooky and terrifying rewards!
Empowered Illusionist's Masks – Gamers will be capable of change their absolutely upgraded Illusionist's Masks together with Masquerade Tokens to acquire this highly effective artifact! Merchandise is obtained at Unusual and may be upgraded to Mythic high quality.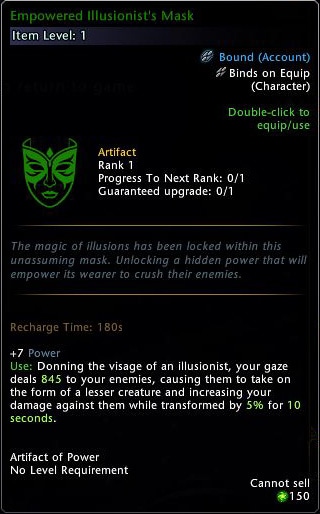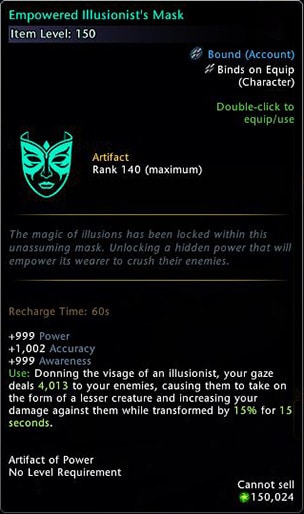 Illusionist's Masks – The Illusionist's Masks has a Legendary rank, so get these refinement objects out of the financial institution! On use, turn out to be a random spooky monster for 5 seconds, then stroll to your folks and watch them beckon. At Epic high quality, for console, you might now use regular refinement meals, so do your self a favor, and do be shrewd.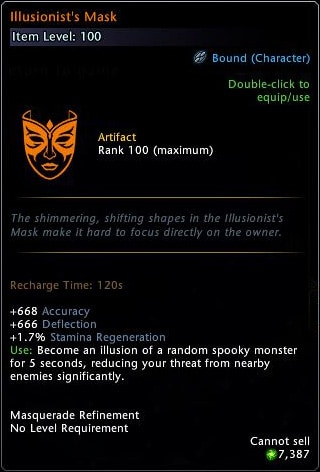 Splinters Companion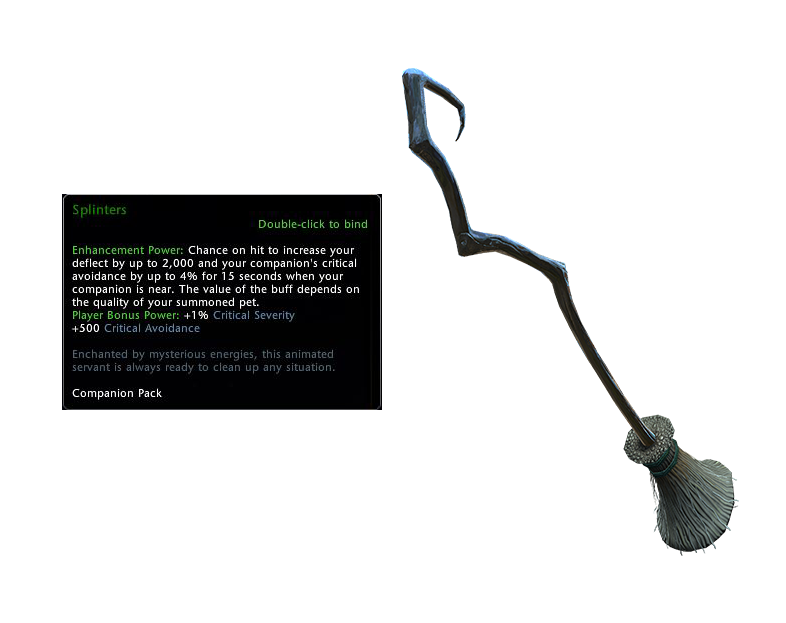 Enchanted Broom Mount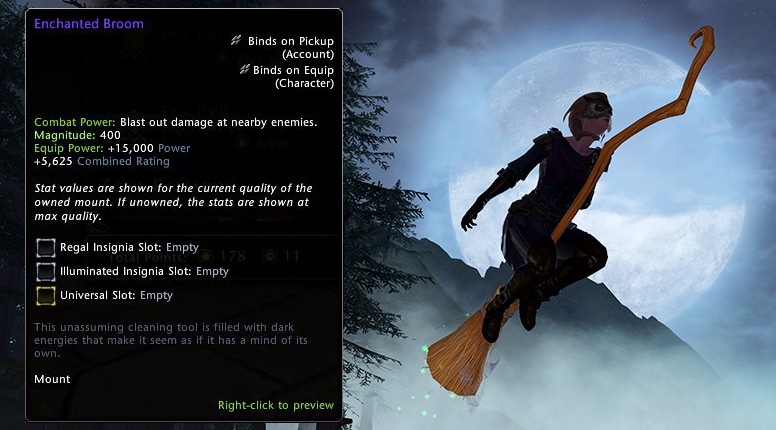 Buying the Enchanted Broom Mount
The broom mount was damaged into three items after which scattered to the winds. Over time these items have been present in numerous locations and should you gather them you may rebuild the broom and add it to your library of mounts.
Broom Necessities

A handful of enchanted bristles x20
Gnarled Broomstick
Enchanted Witch's Sash 
50,00zero AD
A way of journey
Handful of Enchanted Bristles
Could be present in Luggage of Illusionist's Items
Bristles will seem on the catch up service provider for masquerade tokens
Gnarled Broomstick
Offered by occasion Service provider for masquerade tokens
Enchanted Witch's Sash
Could be present in Beholder Piñatas 
NOTE: The Witch's Sash can even be out there for buy from the Final Likelihood vendor. 
Wandering Scarecrow –The Wandering Scarecrow returns with its terrifying gaze. It'll ship you operating in a frightful craze!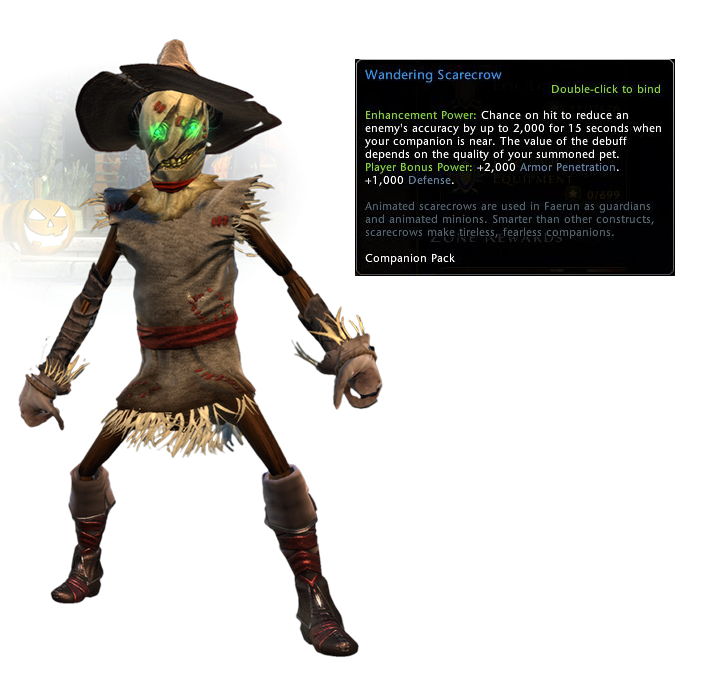 Skeleton – Efficient towards different undead, giving that means to know your enemy.
Vogue Masks – There are tons of masks to gather and outfit your character with! You'll stand out from the group as greater than a fable. Will you put on the Eye Tyrant Masks, the Masks of the Pit Fiend, Masks of Lurue, Masks of Sharess, Jack o'Liar Masks, Masks of the Owl, or Orcus Masks?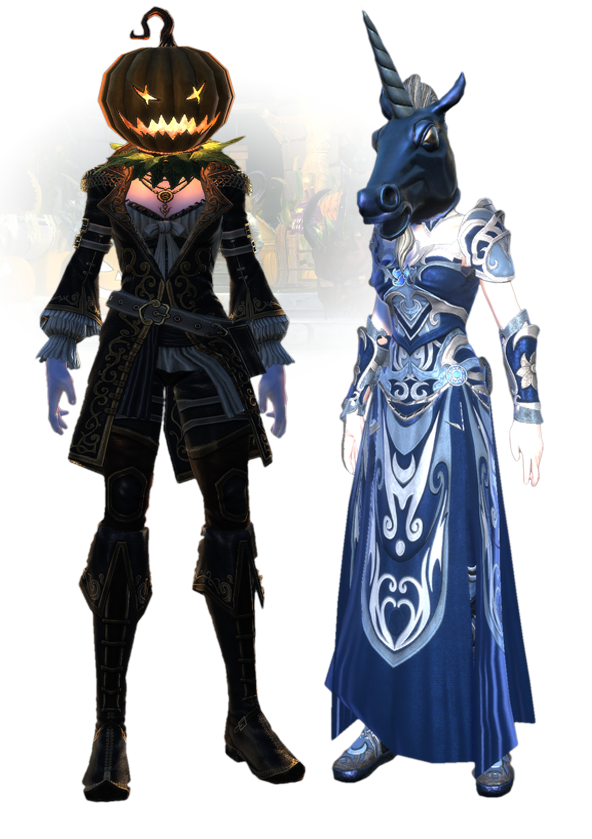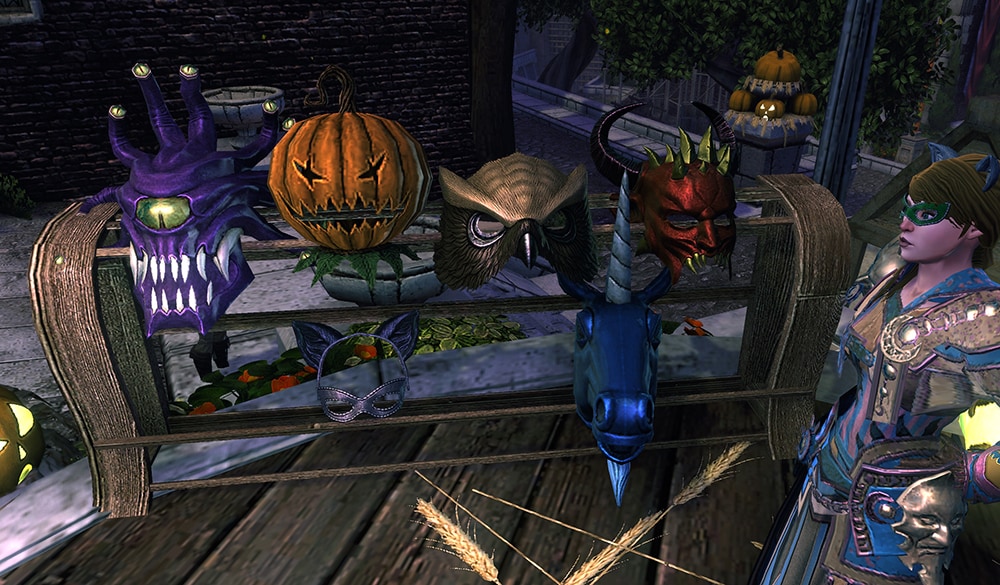 Vogue Set – Conceal your identification with the Headgear, Tunic, and Leggings of the Masquerade.
Spooky Masquerade Feast – serve a ghoulish feast at your Guild's Nice Corridor!
Masquerade Dye Pack – Dye your gear a shiny orange and sinister black with the festive and spooky Masquerade Dye Pack.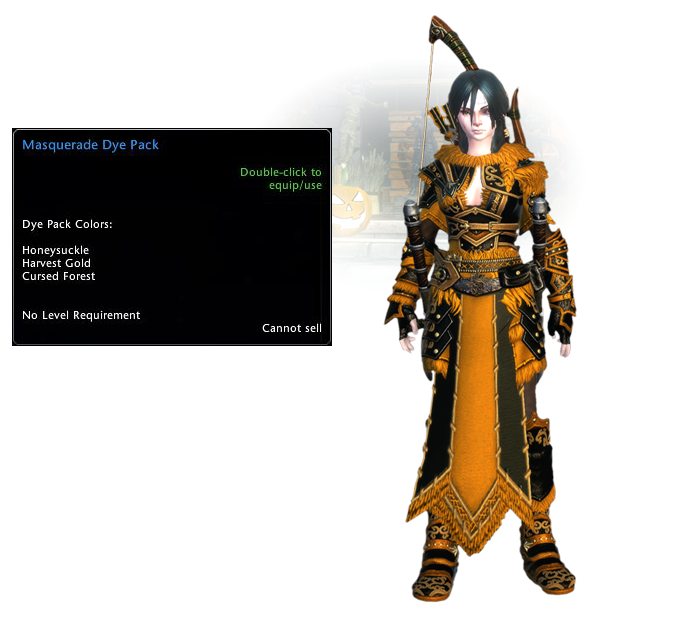 Transformation Potions – Really feel bigger than life, shrink down, or turn out to be a hen or a wolf and provides your folks a begin. Cautious with these! They're not for the faint of coronary heart.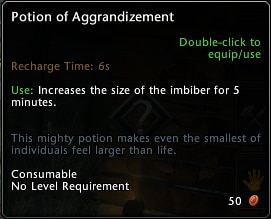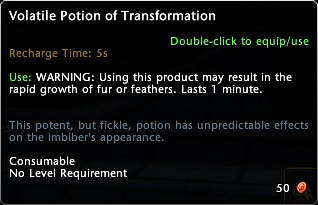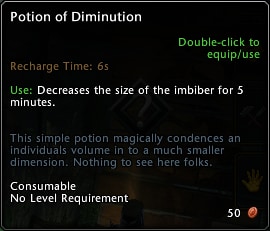 It's time to scare, for what you put on will determine the fright that comes at evening!
var showFBError = function(msg) {
var js_facebookError = $('#js_facebookError');
js_facebookError.show().addClass('in').find('p').html(msg);
js_facebookError.on('click', '.close', function(e){
e.stopPropagation();
js_facebookError.hide().removeClass('in');
});
};
var FBLogin = {
loggedIn: false,
useToken: function(token) {
if(!FBLogin.loggedIn){
console.log("Not logged in. Using token: ", token);
// xhr of easyXDM
var REMOTE = 'https://' + location.hostname.replace(/(w+)/, 'www');
var xhrXDM = new easyXDM.Rpc({
local: '/easyXDM/name.html',
swf: '/easyXDM/easyxdm.swf',
remote: REMOTE + '/xdm/cors/index.html',
remoteHelper: REMOTE + 'easyXDM/name.html'
}, {
remote: {
request: {}
}
});
var postData = {
"access_token": token,
"src": location.href
};
if(pageInfo.redirect_after_login) {
postData['src'] = pageInfo.redirect_after_login;
}
setStatus('spinner', $('#fb-load-info'));
xhrXDM.request({
url: '/' + pageInfo.lang + '/sign/fb',
method: 'POST',
data: postData
}, function(rpcdata) {
var r = JSON.parse(rpcdata.data);
clearStatus($('#fb-load-info'));
if(r.status == 'success'){
FBLogin.loggedIn = true;
window.location.href = r.data.redirect;
}
else if(r.status == 'redirect') {
FBLogin.loggedIn = true;
window.location.href = "https://www.arcgames.com/en/sign/link" + "?src=" + location.href;
}
else if(r.data){
if(r.data.show_defender){
r.data.show_error ? showError(r.msg) : webDefender($('#js_verifyCredentials'));
}
}
else {
showFBError(r.msg);
}
});
} else {
console.log('already logged in. Not doing anything with the token.');
}
},
logIn: function() {
var self = this;
if(!FBLogin.loggedIn){
if (self.loginStatusResponse && self.loginStatusResponse.status === 'connected') {
FBLogin.useToken(self.loginStatusResponse.authResponse.accessToken);
} else if (self.loginStatusResponse && self.loginStatusResponse.status === 'not_authorized') {
FB.login(function(response){
if(response.authResponse != null){
FBLogin.useToken(response.authResponse.accessToken);
}
}, {scope: self.scope});
} else {
FB.login(function(response){
if(response.authResponse != null){
FBLogin.useToken(response.authResponse.accessToken);
}
}, {scope: self.scope, return_scopes: true});
}
} else {
console.log("Tried logging in – but the user is already logged in.");
}
},
logOut: function() {
window.location.href = "https://www.arcgames.com/en/sign/out";
return ;
},
init: function(settings) {
var self = this;
self.scope = settings.scope;
window.fbAsyncInit = function() {
// init the FB JS SDK
FB.init({
appId : '618913041484841', // App ID from the app dashboard
version: 'v8.0',
// TODO: Set up channel file. https://developers.facebook.com/docs/javascript/gettingstarted/#channel
// channelUrl : '//WWW.YOUR_DOMAIN.COM/channel.html', // Channel file for x-domain comms
status : true, // Check Facebook Login status
xfbml : true // Look for social plugins on the page
});
FB.getLoginStatus(function(response) {
self.loginStatusResponse = response; // cache this
});
};
// Load the SDK asynchronously
(function(d, s, id){
var js, fjs = d.getElementsByTagName(s)[0];
if (d.getElementById(id)) {return;}
js = d.createElement(s); js.id = id;
js.src = "//connect.facebook.net/en_US/sdk.js";
fjs.parentNode.insertBefore(js, fjs);
}(document, 'script', 'facebook-jssdk'));
},
};
!function(f,b,e,v,n,t,s){if(f.fbq)return;n=f.fbq=function()
{n.callMethod? n.callMethod.apply(n,arguments):n.queue.push(arguments)}
;if(!f._fbq)f._fbq=n;
n.push=n;n.loaded=!0;n.version='2.0′;n.queue=[];t=b.createElement(e);t.async=!0;
t.src=v;s=b.getElementsByTagName(e)[0];s.parentNode.insertBefore(t,s)}(window,
document,'script','https://connect.facebook.net/en_US/fbevents.js');
fbq('init', '1643497985891270');
fbq('track', "PageView");